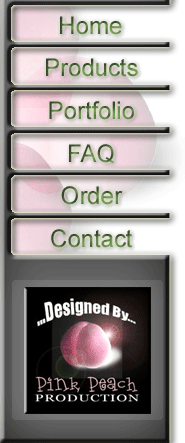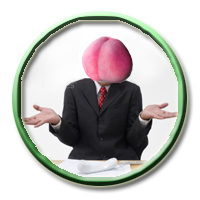 Featured
Testimonials:
---
"Hey Bob, just wanted to say that the logo you did for our company was way above par. I will be needing some more graphics generated in the very near future, so I'll definitely contact you just as soon as I get all my ducks in a row. Very cool work, keep it up. Haven't seen anything like it yet!"
- Mike Sellers,
---
"...the brochures you designed for me were fantastic. The home office was really impressed with how well you represented our company. Hope to work with you again very soon!"
-Sharon Kay,
Jackson Healthcare, Inc.
---
"...awesome header, man. The animation really brings my page to life, so much so that people keep emailing me to find out where I got it from... so you can probably expect a little more business your way because of it. Thanks again!"
- Mike Lane,
Want to link to...
Pink Peach Production?

It's Simple.
Here at Pink Peach Production we believe in doing well for others who do well to us! Therefore we've provided a "link" page to help other businesses like ourselves get noticed. Likewise, they help us, and that's always a good thing!
If you are interested in being listed on this page, simply contact us and let us know! Include the URL for your page as well as a brief description of your services or products. All we ask in return is a link to us on your page... it's that easy!
P.S. If you have a graphic banner you would like to include, simply email the graphic as an attachment and we will have it posted within 24 hours.
Our Link Partners...
Web Design
Full Service Web Design including e-commerce, hosting, and programming. Our professional web designers work with you personally to assure development solutions that are right for you!